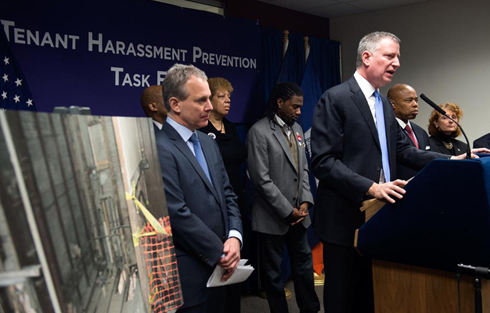 Tenant Anti-Harassment Campaign Launches
Mayor Bill de Blasio, in partnership with New York State, created the Tenant Harassment Prevention Task Force to investigate and bring enforcement actions - including criminal charges - against landlords who harass tenants.
---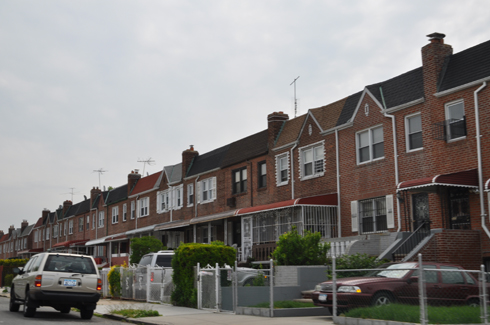 Homeowners and Residents Night Expanded!
Residents have even more opportunities to meet with agency officials! The Department's weekly informational sessions have expanded to assist property owners with their needs on their time! But remember, some issues will need to be resolved during regular business hours.
New Hours for Homeowners' Night:
Tuesdays 4:00pm - 7:00pm
---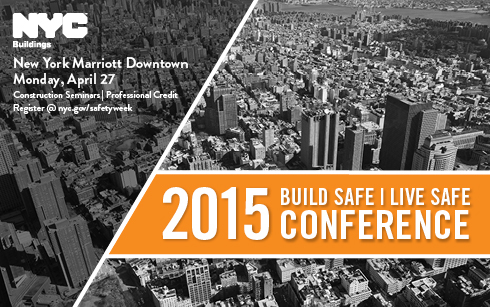 Reserve Your Seats!
Construction Safety Week 2015 launches on Monday, April 27 with our annual Build Safe │ Live Safe Conference!
Tickets are still available for this daylong series of seminars. Department experts will discuss industry trends and highlight safe construction operations. Professional credit will be available.
---
Benchmarking
The Benchmarking webpage has been updated. The reporting deadline for applicable buildings' energy usage is May 1st.
Service Updates
Benchmarking
Flood Resistant Construction
Fašades
Sidewalk Sheds
Notice of Removal
Sidewalk Shed Placement
Suspended Scaffolds
Installation Inspections
Installations and Removals
Supervision of Use
Supervision Installation + Removal
Pre-Shift Inspections
Demolitions
Notice Requirements
Special Inspections
Mechanical Equipment Permits
Required Documents
Exemptions to Required Documents
Rigging
Notifications
Site Safety
Accidents + Incidents
Suspended Scaffolds
Sustainability
Energy Code Overview
Effective Date + Filings
---
Buildings Bulletins
2015-002: Supercedes TPPN 1/07 and clarifies the installation requirements of optional standby power.
2015-003: Supercedes BB 2010-006 and establishes acceptance criteria for pre-combustion, non-additive fuel oil catalyst reformers.
2015-004: Supercedes BB 2010-030 and establishes acceptance criteria for a hinged plastic no-hub.
2015-005: Supercedes BB 2011-002 and establishes acceptance criteria for the use of mechanical press joint fittings and piping in automatic sprinkler systems.
2015-006: Supercedes BB 2011-007 and establishes additional acceptance criteria for commercial dishwasher with integral gas-fired heating.
2015-007: Supercedes BB 2010-008 and establishes acceptance criteria for mechanical tee bolted outlets for hot and cold water supply and distribution.
---
Did You Know?
This month our city was host to an international conference dedicated to improving the lives of women globally! Several city agencies, including the Mayor's office, celebrated the presence of this honorable organization.