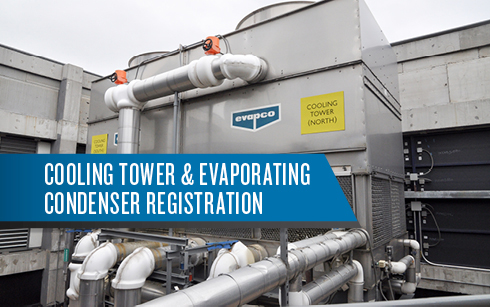 Cooling Tower Registration - Mandatory for Building Owners
Local Law 77 of 2015 was enacted to track and manage the maintenance of cooling towers, fluid coolers and evaporative condensers in New York City. Building owners are responsible for registering existing equipment by September 17th to avoid violations or penalties.
---
Penalty-Free Retaining Wall Inspection Program
Homeowners have the opportunity to have their retaining walls inspected by the Department allowing a grace period to correct violating conditions.
---
Annual No-Penalty Deck and Porch Inspection
Through September 4th, property owners can request a free inspection of their decks and porches to ensure they are structurally sound and in compliance with City regulations.
---
The Department of Buildings offers excellent benefits, competitive salaries and training and certifications for career advancement. Join our team of construction professionals who work to make our city safe.
Follow us on Twitter: @NYC_Buildings. Connect with us on LinkedIn.
---
Website Updates
Licensing Updates
Rigger Experience Verification Form
Site Safety Coordinator Certificate
Class 1 Filing Representative Renewal
Department Approved Course Providers
How to Become a Site Safety Manager
How to Become an Oil Burner Installer
How to Become a Master Plumber
How to Become a Tower Climber Crane Rigger
How to Become a HMO Class A B C
How to Become a Special Rigger
Previous Month's
Blueprint for Fundamental Transformation
Technical Guides to the 2014 NYC Construction Codes
Electrical and Plumbing Boards Accepting Membership Applications
Department Introduces Code of Conduct for Professionals
Service Updates
Enlargement Applications
Calculations under the 2014 NYC Codes
UPK Projects
Inspection Request Process
Articulating Boom Crane
Permitting & Licensing Requirements
Elevator Permit Application + Category 3 & 5 Inspection Requests
Electronic Submission
Build it Back
Application & Permit Fees Waived
Alternative Safety Systems
Cocoon & Climbing Concrete Form Work CCD1 Not Required
After-Hours Inspection
Phase Two
Special Inspection Agency
Hazardous Reporting
Site Safety Plans
Electronic Submission
Hub Full-Service & Small Business Services
Online Review and Approvals for Smaller Alteration Projects
Site Safety Plan/ Facade Alteration
New Filing Option for Professionals
Customer Service Counter Hours
New Hours of Operation
Hazardous Formwork
Visual Observations
Limited Alteration Application (LAA)
Renewals with same BIS Number
---
Buildings Bulletins
2015-022: Establishes acceptance criteria for the use of chlorinated polyvinyl chloride (CPVC) water recycling distribution piping systems as an alternative material in the NYC Construction Codes.
2015-021: Establishes acceptance criteria for above-ground nonmetallic fuel-oil storage tanks as alternative equipment in the NYC Construction Codes.
2015-020: Establishes acceptance criteria for the use of polypropylene ("PP") piping systems and water recycling distribution piping systems as alternative materials in the NYC Construction Codes.
2015-019: Rescinds a number of memos and letters related to Local Law 58/87.
2015-018: Establishes acceptance criteria for post-installed anchors in masonry and supersedes OTCR 2012-007.
---
Did You Know?
It's hurricane season. New York City's Office of Emergency Management can help you to determine if you're prepared!