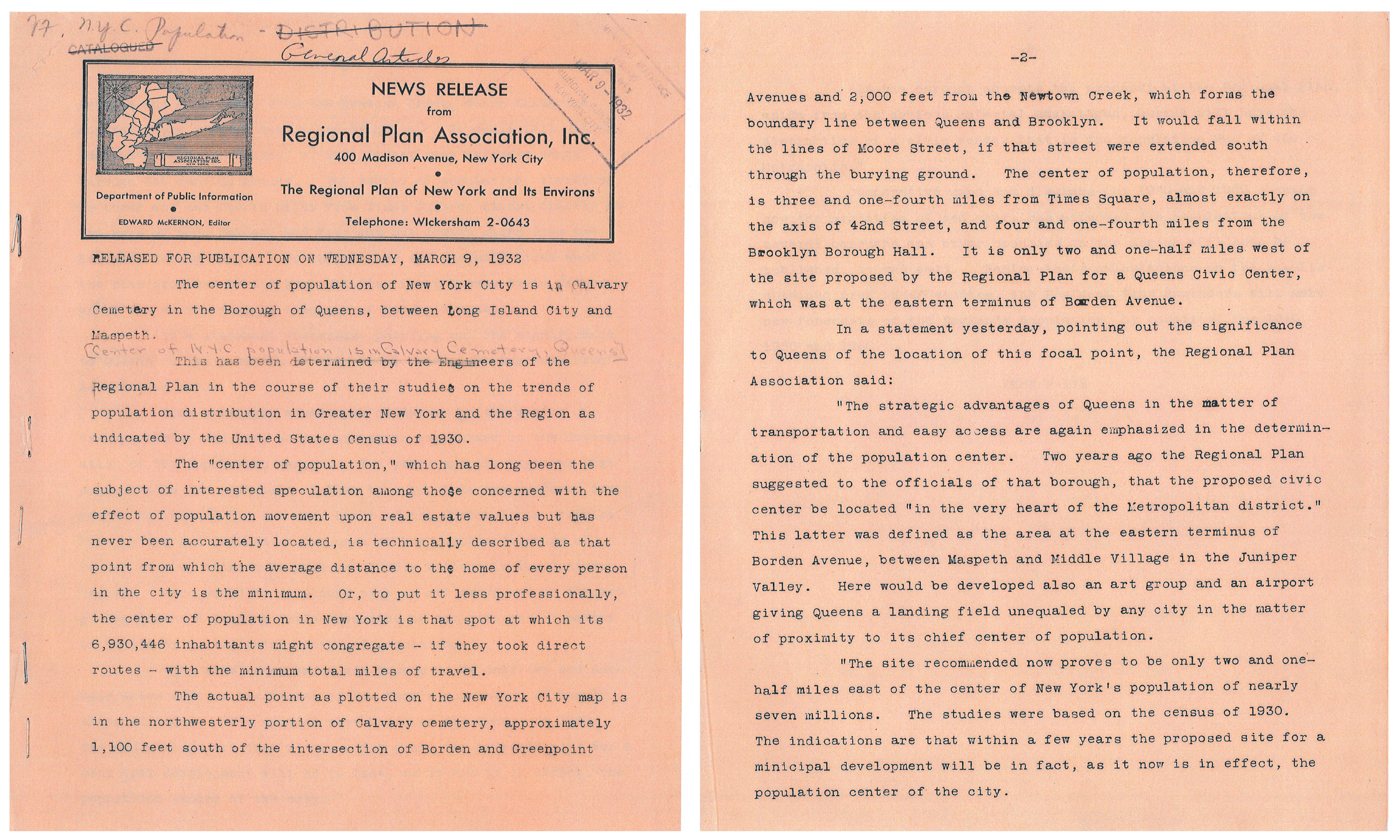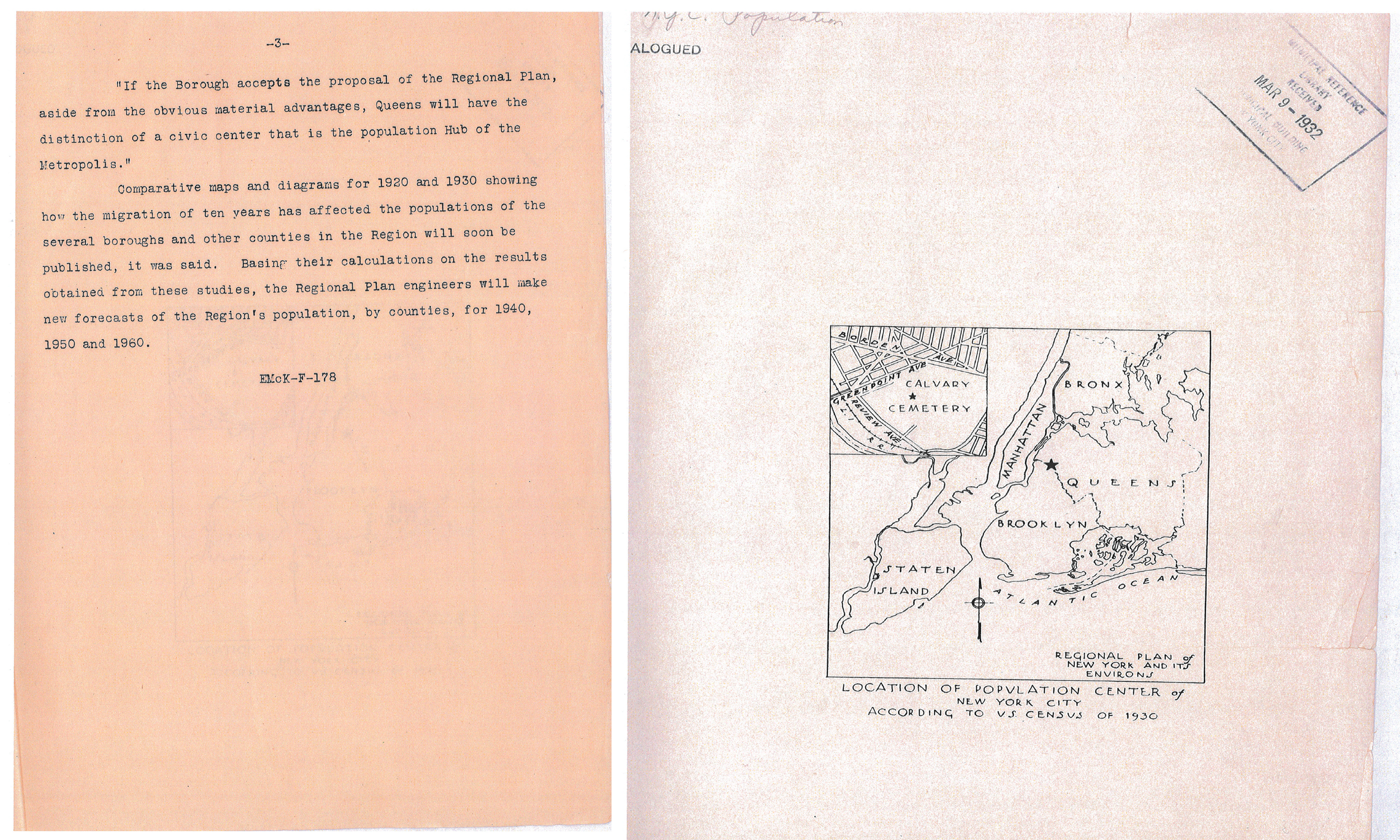 Here is a report from the Municipal Library vertical files dated 1932. It was prepared by the Regional Plan Association (RPA). Utilizing data from the 1930 census, engineers from the RPA determined that the center of population in New York City would be located in Calvary Cemetery in Queens. According to the article, the center of population can be defined as "that spot in which its 6,930,446 inhabitants might congregate – if they took direct routes – with the minimum of total miles of travel."
In 1930, the RPA had proposed a site for a new Queens Civic Center, on Borden Avenue between Maspeth and Middle Village, near the "center of population." The article goes on to describe some advantages of locating the proposed Civic Center in the area suggested. The Civic Center would have included an arts facility and a new airport. There would have been financial advantages for Queens as well as the whole city.
No matter how plans are developed and what projects are completed, census data goes a long way to making determinations.